The first page of history of the company of course is devoted to the first vessel of future fleet.


Lagoon 500 became our first catamaran, we called it Alisha.
In April, 2009 we arrived on its acceptance at manufacturing shipyard to the city of Bordeaux (France). Catamaran was created on shipyards of CNB (Construction Navale Bordeaux), division of the Bénéteau Company, the leader in production of sailing cruise yachts.




The skipper, the sailor and the representative of the owner checked quality of production and compliance of the specification of contract. Then the provisions for three days were bought and taking into account sea traditions acceptance of the boat is celebrated. Furthermore there is an ancient tradition to keep a champagne stopper. Such stopper serves as a peculiar mascot, a charm of the yacht and is always stored in a secluded place on the vessel, about which nobody knows except the captain and the owner of the vessel.




After the official part of acceptance «Alisha" left through Bay of Biscay to Tivat.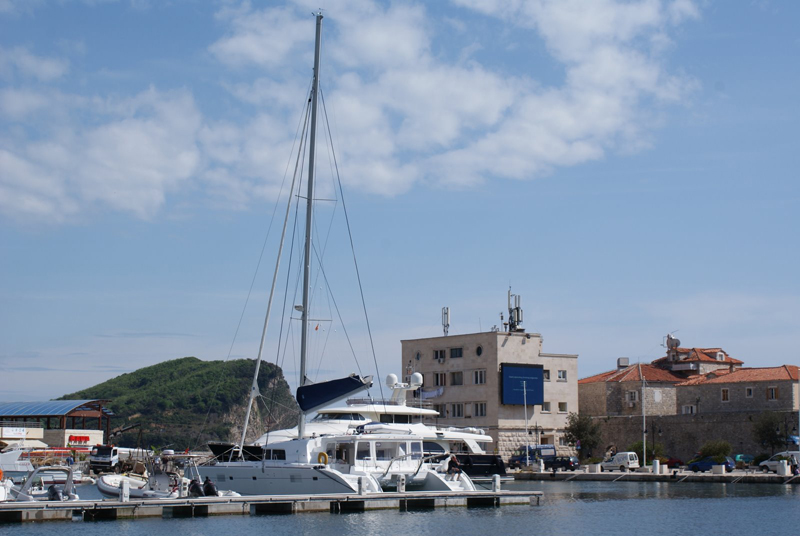 On the way there was a stop in Cascais. There TS of engines was made and the catamaran went farther through Gibraltar to Malaga. In Malaga there was a short stop to look sights, to refuel and fill up a stock of products.




Then "Alisha" went to Messina (Italy) with a stop in a marine of Marina Del Nettuno Messina, and from there already to Tivat.