ТNow it is possible to buy the Feeling yacht or a Privilege catamaran of any model in Moscow in the company of YachtVoyage
We are glad to share with you news that this year we became the official distributor of the Privilege Marine company which is more than 20 years is the leading producer of big cruising catamarans and yachts.

Vessels of this company represent a standard of world level in the sphere of the yachting industry. Catamarans Privilege are known for the big capacity and excellent road performance which are suitable for sea cruise with a family or in a company of friends. These catamarans surpass all similar yachts on quality of furnish and designed technical data. Quality of interiors is uncompromising. The main criteria at creation of catamarans of Privilege are durability, safety and comfort.
Today the line of catamarans of Privilege consists of 4, 5, 6 and 7 series in the length from 40 to 70 foots.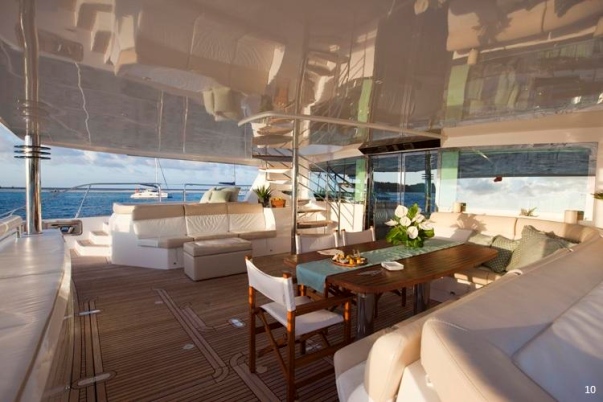 Other direction is one-case Feeling Yachts. They are suitable for those who love sports, wind, speed, but does not want to lose comfort thus. Quality of design, design and furnish as well as at catamarans at the highest level, for the most exacting taste, though the price certainly is not small, it completely acquits itself. For example the Feeling 32 yacht was nominated for a rank «Sailing vessel of the year» by the French "Voile Magazine" magazine that speaks for itself. At the moment the Feeling series consists of 7 models in length from 32 to 55 foots.
(Reference: one foot=0, 3 meter)
particular voyages on sailing catamarans and yachts. People who aspire to receive as much as possible new emotions and bright impressions of the trip, and more often choose renting of yachts also spend their holidays really unforgettably. These people choose freedom and new feelings in exchange to habitual rest in hotel which, as a rule, cannot brag of anything new. Therefore the great demand for yachting in Russia becomes more and more obvious. In turn Yacht Voyage command constantly works making our sea charters the most interesting, comfortable and safe. We expand geography of our bases presence, choosing the most picturesque planet places, and our fleet regularly replenishes with the newest models of catamarans which correspond to the highest international standards. Now those who do not accept seriously rest in hotel any more, loves wind and sea, can buy a sailing Privilege catamaran or the Feeling yacht in Moscow, having addressed to us in Yacht Voyage. Our contacts are here...
Yacht Voyage always aspires to increase comfort of your rest and wishes pleasant travel!