Multihull Sailing Week with YachtVoyage fleet
Traditionally Multihull Charter team asked Yacht Voyage to organize their regatta of sailing catamarans Lagoon. And we gladly provided this really exciting, uniting and active event with our sailing fleet. The regatta took place in the Bonifacio Bay area that usually makes one enjoy good wind. It started and finished in Marina di Olbia - the base of Yacht Voyage.
Brief regatta information and figures:
172 sea miles, 9 catamarans Lagoon, 7 days, 6 races, 5 sweetest bays and harbors, 4 kids, 2 dedicated dinners and our unforgettable Sailing week in Sardinia comes to an end.
We congratulate 3 winners: First prize - the skipper Bertram Hartmann on Lagoon 450 "Donata", Second prize - the skipper Christoph Böser on Lagoon 440 "Olesya", And the Third prize won the skipper Beat Günter on Lagoon 450 "Milana".
We have the honor to congratulate the winners and to say many thanks to all the participants !!!
The feedback of the participants:
Christoph Boeser: "Ein wahnsinns Erlebnis! Magische Orte, heiße Segelrennen, tolle Leute. Danke an die "Reiseleiter" Astrid und Micha. Sensationell!"
Magic places, hot sailing race, great people!
Lothar Pilz: "Wunderbarer Törn, Bonifacio - ein Highlight. Besonders die Fahrt zürück hab ich in toller Erinnerung. Eine frische Backstagsbriese, die uns auf einer sanften Welle nach Hause schaukelte - Wunderbar!"
Remarkable trip, Bonifacio is the main attraction. The way back brought us only good memories. Fresh backstay that favored us to get back home – this is marvelous!
We are also very pleased to place here the feedback from the charter company representative Astrid Haupt who undertook to organize the regatta. Here is her opinion on the operation of our fleet and the work of our Italian base managed by Mr. Raffaele Donadio:
"thank you for this wonderful sailing week!
Dear Raffaele,

I want to thank you again for this wonderful Sailing Week. You played a big part that this week could be so successful and agreeable.
Although my sailor group wants to change destination again next year, everybody was happy in Sardinia, and this is also due to you kind support in all important, but also all the little things that made the people feel good.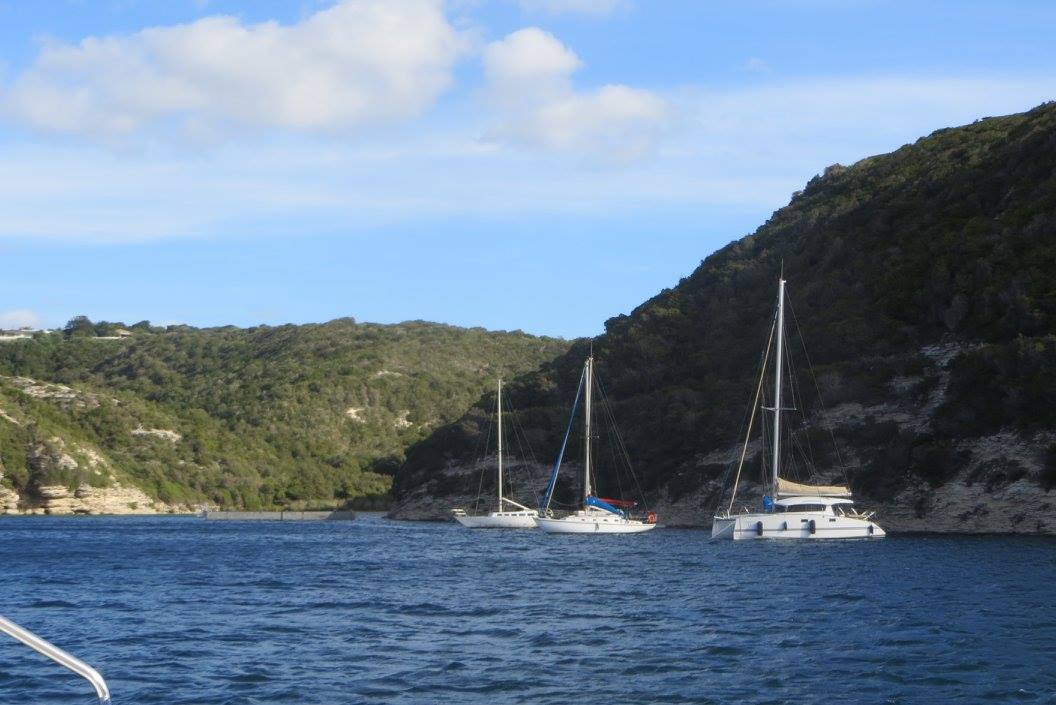 I also thank Massimo, who is really attentive and has an eye for important things that have to be done and also situations and the satisfaction of needs of each crew."
Last news
The next round of the Clipper round-the-world yacht race starts in Liverpool
Thousands of participants of the famous race will be able to wave farewell to their family and fans in the port of Liverpool, Albert Dock, on Sunday, 20 August 2017. Approximately they will return her
New sailing boats and equipment for yachts at Moscow Floating Show
The MBY Company already has an experience in organizing a boat show: within a few years, the magazine is arranging the Saint Petersburg International Boat Show. The idea of the Moscow exhibition combi
Shaddai. A fantastic yacht of the future
The main deck of this 150-meter yacht of the future accommodates a beach club and a second huge swimming pool with a transparent glass ceiling that serves as a floor for the higher level. This pool is
TOP-3 upgraded classic yachts
Taransay
Shipyard – Rossinavi

Release year – 2015
A 38.55-meter motor yacht Taransay is a vivid example of modern shipbuilders' addiction to the classic yachts.
It is